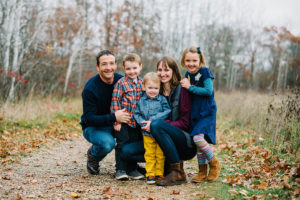 Existing as a family owned business, we recognize that customer satisfaction is our most effective form of advertising. We take pride in our attention to detail while delivering results of the highest quality. We actively engage in the evaluation and pursuit of new and better products and techniques to maximize value and deliver superior results for our customers. Hutton Homes is a member of the St. Croix Valley Home Builders Association, the Wisconsin Builders Association and the National Association of Home Builders. Hutton Homes is also certified by the EPA to perform services related to 'Lead-based Paint Renovation and Repair'.
Matt Hutton
Matt is a lifetime resident of Hudson, Wisconsin, a graduate of Hudson High School and St John's University.  Matt began his construction career working for local contractors during summer vacation from both high school and college.  He is involved in all aspects of the building process from the beginning of the design phase to the completion of the project that you envisioned.  He is a licensed contractor in both Minnesota and Wisconsin.   When Matt is not on the job, he enjoys spending time with his wife and 3 children, boating on the St Croix River and traveling.
Emily Lownsbury
As part of a family owned business, Matt's sister, Emily, is the office manager.  She is a graduate of Hudson High School and the University of St Thomas and is a licensed CPA.  In addition to business office responsibilities, Emily is an additional source for client contact throughout the building process.